About Us
Who We Are
Dallas Door Designs is a family owned and operated company, and your number one source to revamp you home. We are dedicated to giving you the very best products that fit your needs, with a focus on outstanding service, dependability, and a personable experience.
Founded in January of 2012 by Patrick Antognelli, Dallas Door Designs has come a long way from its beginnings as a service-only organization. When Patrick first started out, his interest in unique high-quality doors drove him to do intense research on the subject matter, and gave him the impetus to turn hard work and inspiration into a booming company that is dedicated to helping its customers renovate their homes. We now serve customers all over Texas, and are thrilled to be a part of the sophisticated wing of the home improvement industry.
We hope you enjoy our products as much as we enjoy offering them to you, and that you are highly satisfied with our services. If you have any questions or comments, please don't hesitate to contact us.
What We Do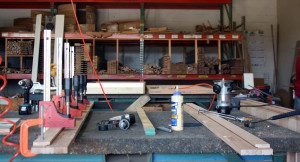 Being in this industry for so many years has taught us that commercial and residential customers want the same thing – only the best for their real estate property. Dallas Door Designs is a name you can trust when it comes to home-improvement projects. We offer exceptional durability, a wide range of door styles and designs, dependable customer service, and 100% professional workmanship.
We understand the needs and concerns of every customer that comes through our door. Your home or building is an investment that you value so we make sure that every door we install in it will provide security, aesthetic value, and unparalleled durability for years to come.