Door Services
Your doors say a lot about your personality, the type of home you have and its unique style. That's why it's important to get them just right. Fortunately, door services are our specialty here at Dallas Door Designs. As your premier source of exterior and interior door installation and design, we are proud to serve homeowners throughout Dallas, TX and the entire DFW Metroplex. We are a family owned and operated company dedicated to giving you the very best products that fit your needs, with a focus on outstanding service, dependability, and a personable experience.
When we say we offer all door services, we mean it! Check out some of the services we offer:
Our Perspective
The type of door you choose for your home — particularly the exterior front entry way — means more than you realize. From early Chinese philosophy to ancient Greek architecture, front door colors and entryways point to the character of whoever lives inside, says House Logic. However, front door symbology and historic perspective aside, we think a great-looking door simply states that you are proud of your home and your place in the neighborhood. That's why we put craftsmanship and attention to detail at the forefront of all we do to result in a superior product that lasts for many years to come.
Let's take more of an in-depth look at what we do when it comes to door services.
Exterior Doors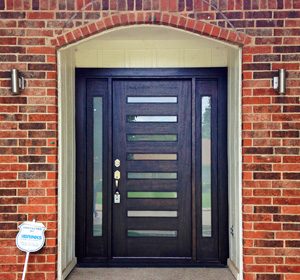 Exterior doors have to be built tough to outlast the elements, but they also have to boost your curb appeal with a positive aesthetic. We craft, sell and install a variety of exterior doors in Dallas TX, including:
Wood doors
Iron doors
Sliding glass doors
Patio doors
Pivot doors
Interior Doors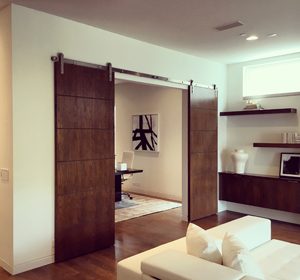 Just as important as exterior doors are the ones you add to the interior. These doors serve an important purpose so you can better manage spaces, kids, pets, traffic flow, decor and even personalities. Sure, they have to complement your space and look good, but they also have to be functional as well. Our variety of interior door designs will not only provide you with a solid core technology for a quieter environment and greater protection, but will also suit your home, taste, and budget.
We offer the following interior doors for your convenience:
Barn doors
Jeld-Wen skin doors
Wood doors
Door Installation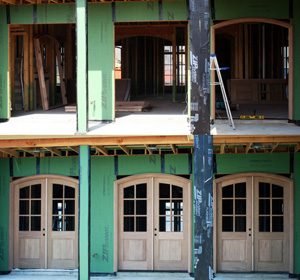 Our installers are highly trained in all aspects of door installation, giving you peace of mind knowing they will get the job done quickly, efficiently and expertly. We know how disruptive door installation can be, especially when you're getting several done at once. That's why our installers keep the noise and mess to a minimum. We take care of it all, from start to cleanup. Here's a look at what we do:
Wood doors
Iron doors
Fiberglass doors
Sliding glass doors
Interior doors – replacing entire frames, or slabs alone
Entry doors – standard dimensions as well as custom
Sidelites and transoms
Patio doors
Replace door slab without changing the frame
Single doors, double doors, French doors
Reversing the door swing
Door Pre-Finishing
The right finishing can truly determine how beautiful and rich your doors look and how long-lasting and durable they will prove to be. We offer the following pre-finishing services for doors in Dallas TX.
Staining
Painting
Refinishing
Contact Dallas Door Designs in Dallas, TX
Dallas Door Designs should be your first stop for all door services, from pre-finishing to installation. Contact us to schedule a free estimate at 214-973-0373. We are open Monday through Friday from 8 a.m. 4 p.m. and are centrally located by 35E.